There's a story about New World Foods on the Sydney Morning Herald & Brisbane Times websites today.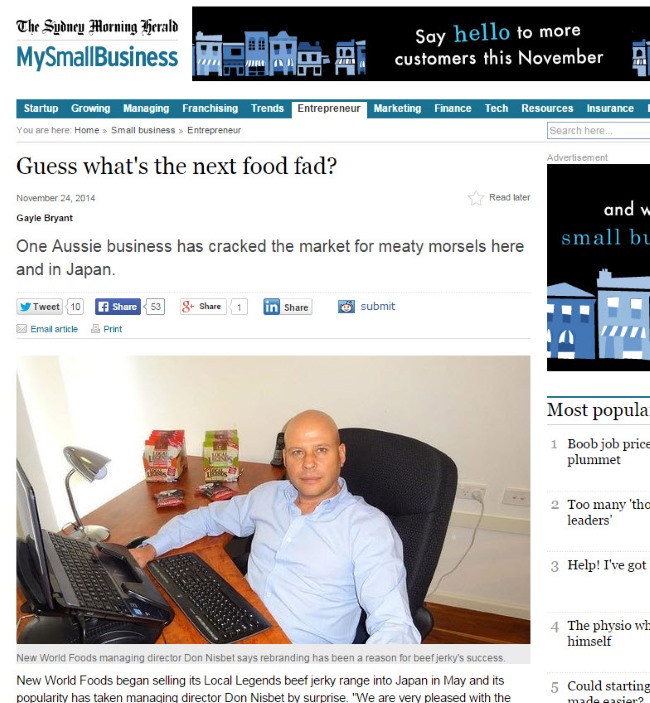 The Local Legends beef jerky is softer and chewier product than traditional jerky products, which are tougher and tend to attract an older demographic. "We promote Local Legends as our 'new generation' range," Nisbet says. "It's been available in Australia for two years and while it's only by chance that we launched it in Japan, we're glad we did."
You can read the rest of the story here.  Also published in today's paper version of the Sydney Morning Herald.